Tek-Tip: Keep Metal Containers Clean & Reduce Rubber Waste
Pint and quart-sized metal containers are used to package some of our liquid mold rubbers. This packing option is used because it is a reliable, air-tight solution that results in longer storage life.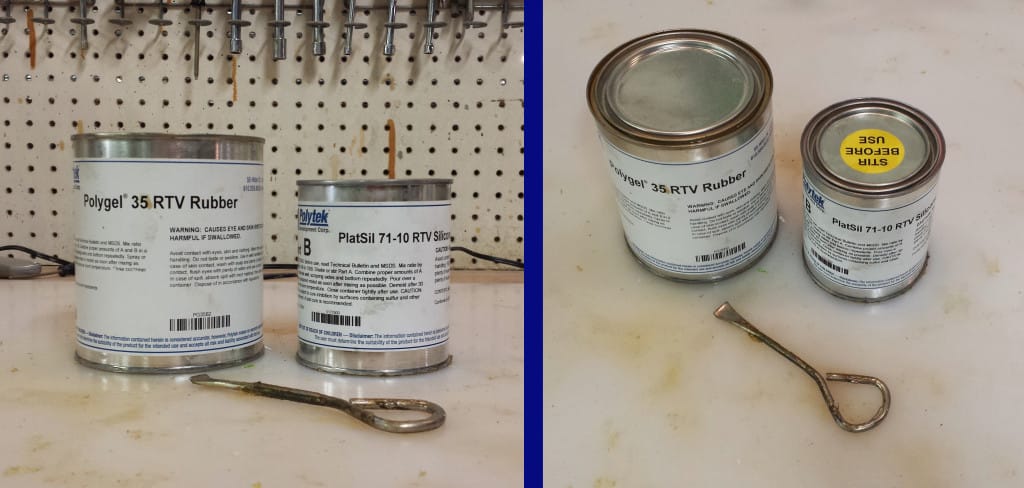 Because there are no "pour spouts" on these containers, rubber can sometimes spill onto the side of the container and around the lip of the opening when pouring the rubber into a mixing container.
We have a simple trick that we use in-house to eliminate the mess. You'll need:
a pair of scissors
a paper cup

Flatten the cup and cut the top of it off. A ~16 oz cup works well for the quart-sized can and a ~6 oz cup works well for the pint-sized cans.

Place the top portion of the paper cup into the opening of the metal can and ensure that it is secure. You can use the bottom half of the paper cup as a mixing container (if you're working with small amounts of rubber).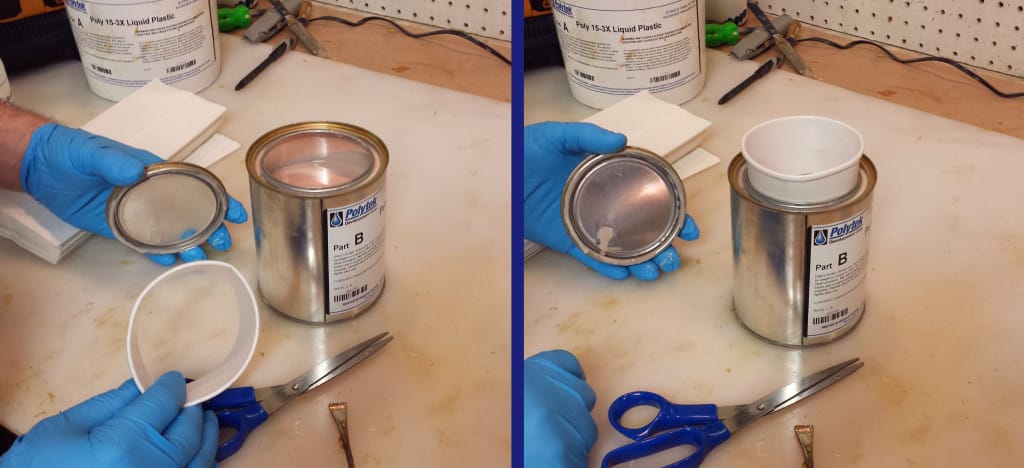 And finally, pour the rubber.